This new PSU just makes me drool so much. I currently own a first generation Ultra* X-Connect*, and while they really do look good, I find using them on mid-atx chassis is a bit tricky. The full-atx chassis is best suited for the first-gen Ultra* X-Connect*, but even so, those huge round silver-braided-plastic-coated cables are just too huge. The benefit of making them modular just ensures you really don't have to fight for bending and forcing the stiff cables around your chassis, if they aren't modular in the first place, they'd be counter-productive.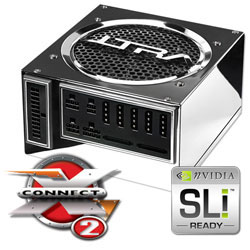 Aside from the new looks and new electrical features, one design aspect I really like about this PSU is their Flex-Force Technology. It makes managing, sneaking your cable connectors inside the chassis much more easier. The feature also improves airflow, and making your chassis looking neat and clean, and for modders, neatness is king.



Then they have usual feature they had with the first version, like the High-Gloss Mirror Finish, Modular Design, and Power Protection (Short Circuit, In-Rush Current, Thermal Overload Cutoff). Other new features is the Titanium Finish, Dual-Rail, and 120mm Cooling Fan.

However, even with all those features, I think they missed Active PFC. I really don't know why they keep missing that feature. Anyway, I guess they're leaving it for the next revision.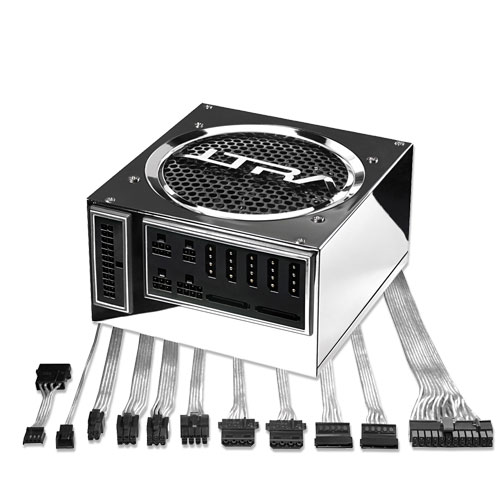 And oh, 3DGameMan already has a review up on their web. Go get a look see here.
Source:Ultra