I have been doing some scouting of upcoming boards from Intel coupled with a new chipset and I found several that are pretty interesting. One is the MSI P35 Platinum from MSI*. This particular board will be great looking to ugly looking depending on who you ask and personal preference. For me, it looks decent, and as long as those heatpipes and heatsink does the job, does not obstruct installation of aftermarket heatsink fan, and will not inflate the price skyhigh then I am all for it.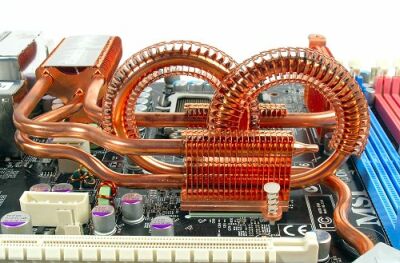 You can find more information about this board on quite a few sites.
windwithme
of
XS
has posted
some pictures already
.
HardwareZone
posted their initial thoughts as well.
Here are some more pictures for your viewing pleasure (pictures owned by respective owners):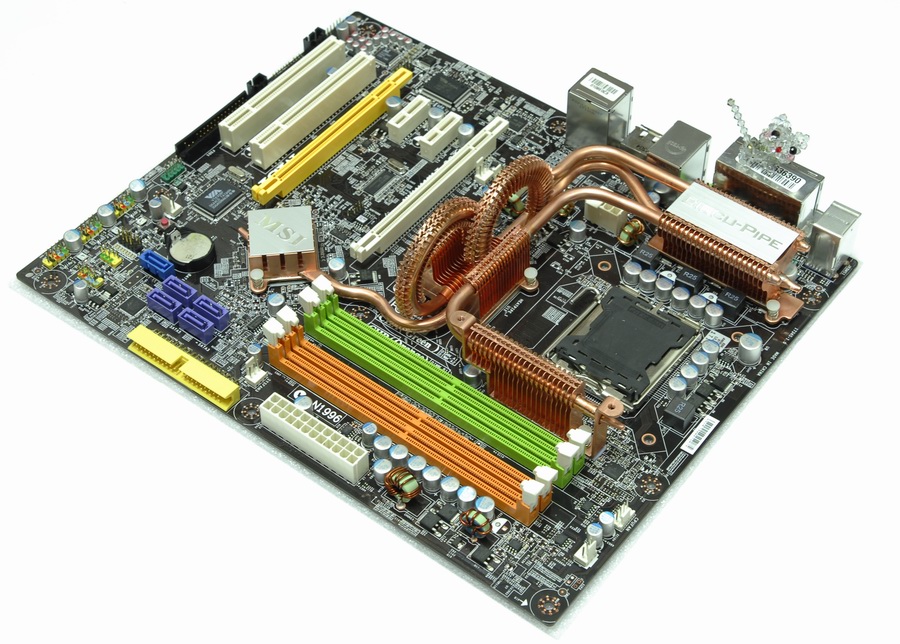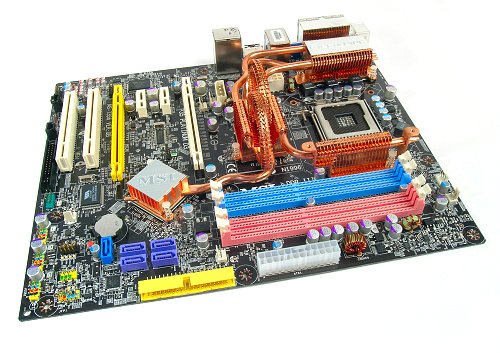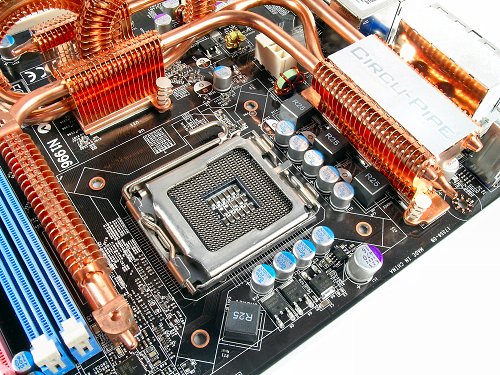 I reserve my final judgement of this board till the results and benchmarks comes out in the open. As it is right now, it is still under NDA I believe. Till next...