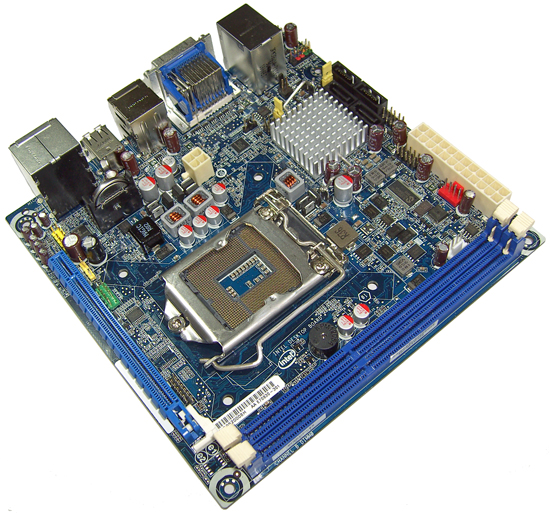 Bah, I have this board and I never got around to testing it.
Anandtech
has gotten their mouth wet and the author seems to like the board *oops*. Before I spill out any more beans and spoil your fun, go check out the article and drool with me...
It's been a few years since we've written a full review featuring an Intel motherboard. The reason for that is simple; we just didn't see some of the Intel boards as being competitive in terms of features, performance and pricing when compared to products from third party vendors. Probably not a good decision on our part because appearances can be deceptive... Take a look at our H55/H57 coverage and you'll see that sub-vendors often struggle to get the basics right.
Source:
Anandtech